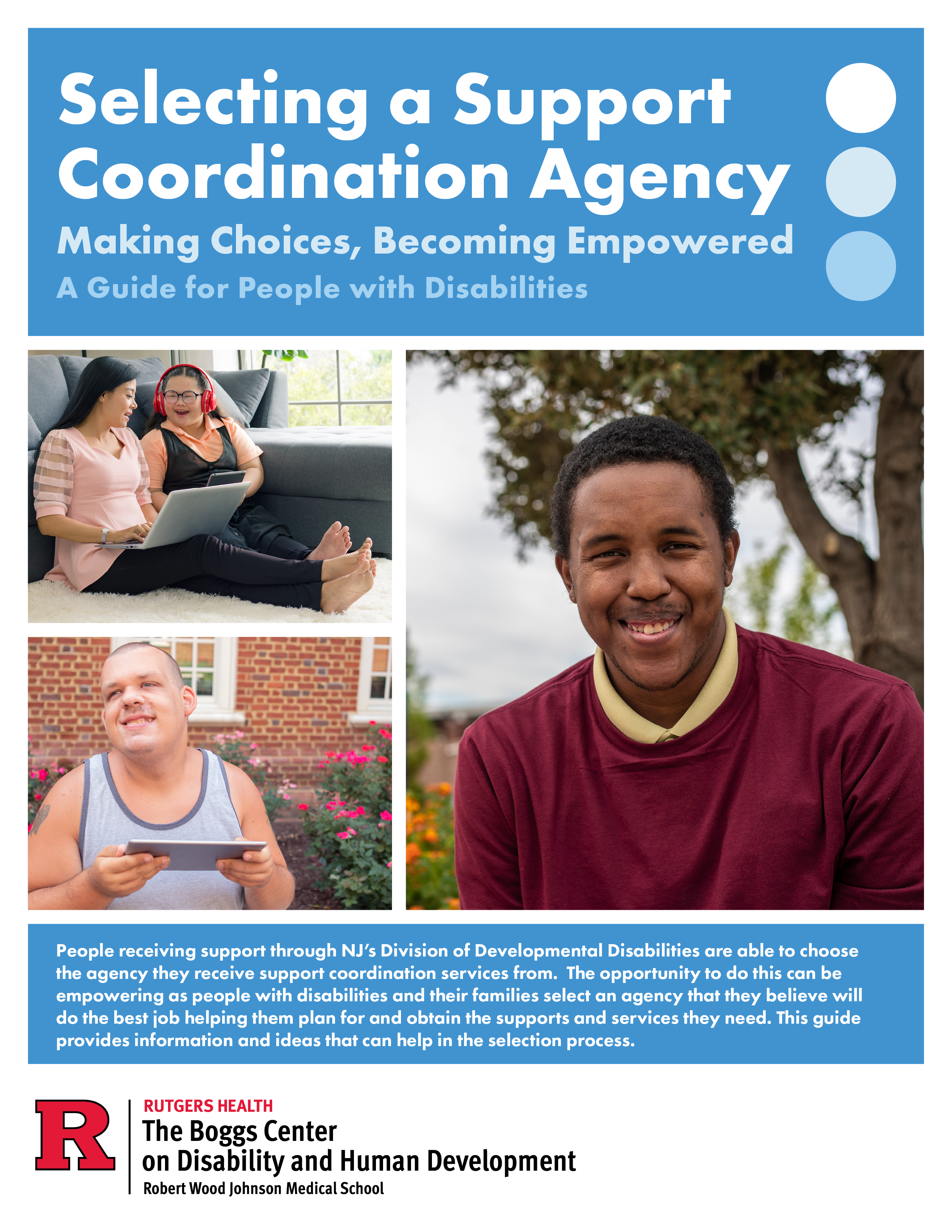 People receiving support through NJ's Division of Developmental Disabilities are able to choose the agency they receive support coordination services from. The opportunity to do this can be empowering as people with disabilities and their families select an agency that they believe will do the best job in helping them plan for and obtain the supports and services they need. This guide provides information and ideas that can help in the selection process.
Download guide - English (PDF)
Download guide - Spanish (PDF)

Limited quantities are available in hard copy format through the Publications Order Form.