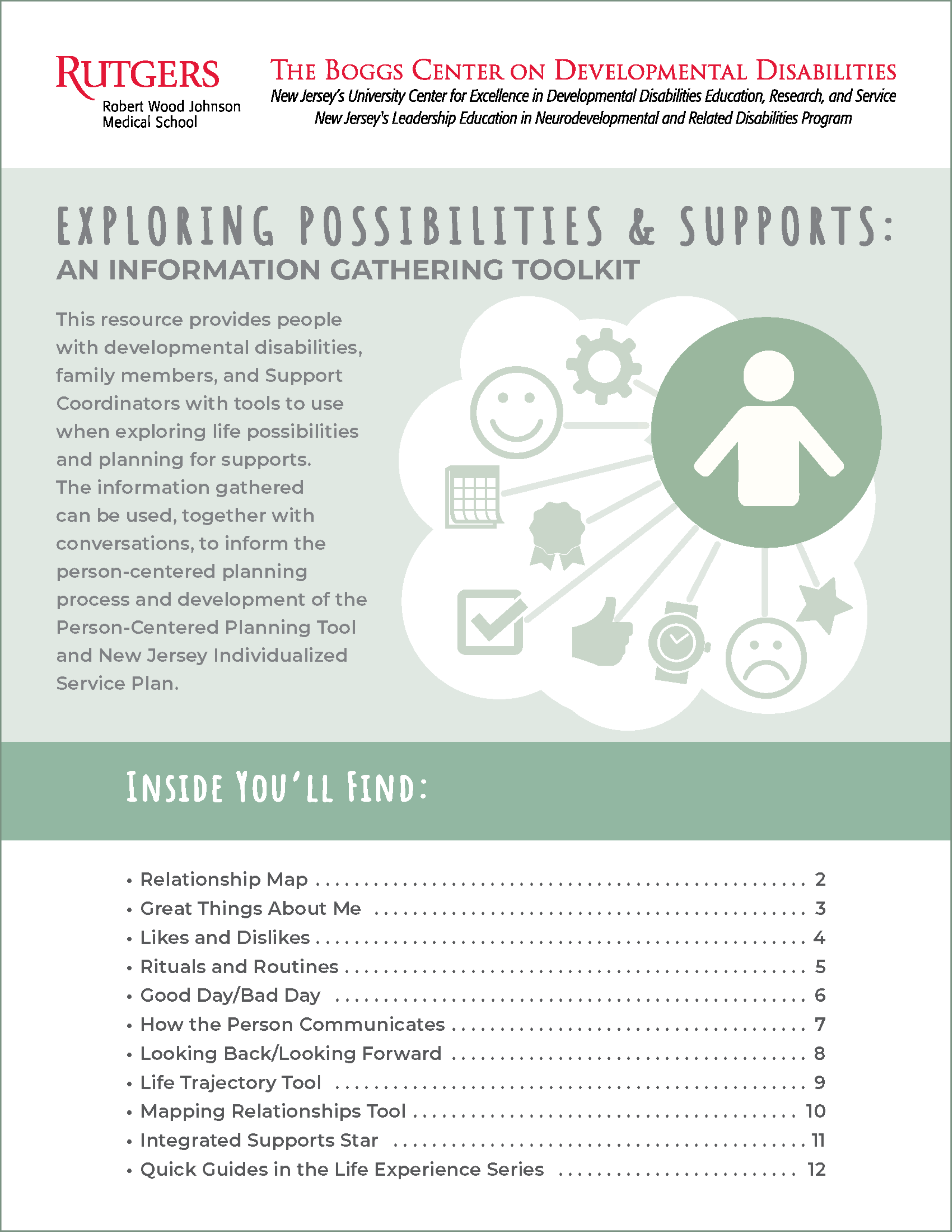 This resource provides people with developmental disabilities, family members, and Support Coordinators with tools to use when exploring life possibilities and planning for supports. The information gathered can be used, together with conversations, to inform the person-centered planning process and development of the Person-Centered Planning Tool and New Jersey Individualized Service Plan.
Download Toolkit - English (PDF)
Download Toolkit - Spanish (PDF)

Limited quantities are available in hard copy format through the Publications Order Form.