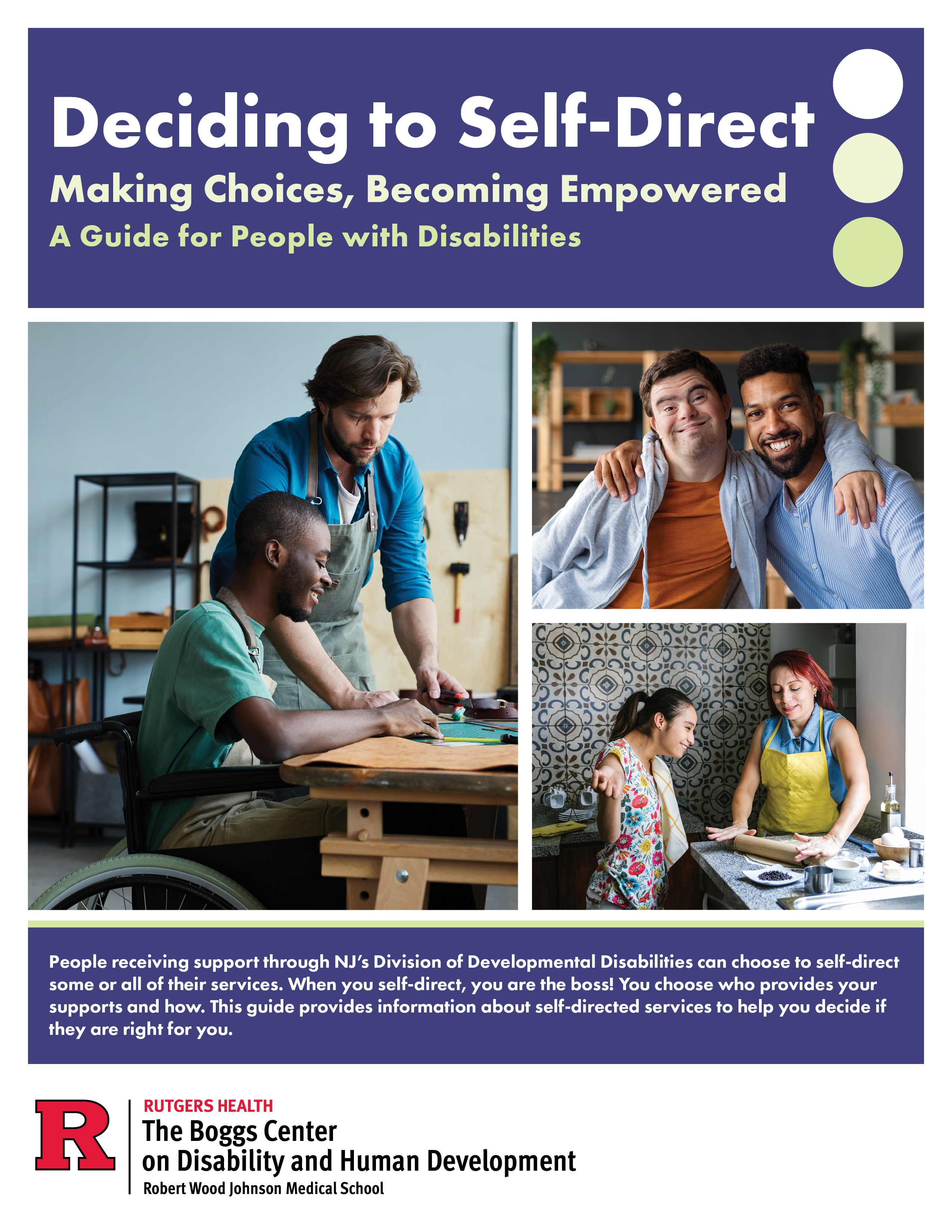 People receiving support through NJ's Division of Developmental Disabilities can choose to self-direct some or all of their services. When you self-direct, you are the boss! You choose who provides your supports and how. This guide provides information about self-directed services to help you decide if they are right for you.
Download guide – English (PDF)
Download guide – Spanish (PDF)
Limited quantities are available in hard copy format through the Publications Order Form.